Por Expedia Team, el September 19, 2017
24 Mejores destinos de vacaciones, por calificación, en Mexico
Beautiful destinations in Mexico, we have many options, but sometimes it is difficult to choose the best place for your next vacation. Without a doubt, we want the best, top, destination for that next getaway. So, we decided to take action in this regard, we have compiled a list of destinations in Mexico that have shown first class status for travelers.
The ranking is based on reviews from Expedia verified users during the period between August 2016 and August 2017. To compile it, more than 300 reviews were taken into account per destination and in the end the 24 destinations with the highest score in cleanliness, comfort, friendliness, and general condition of the city. From attractions that leave you speechless, to hotels without comparison, these destinations have everything you need to enjoy the most. Here are the top rated destinations.
  1. Tuxtla Gutiérrez, Chiapas
Tuxtla is the capital of one of the greenest states in the Mexican Republic. The beautiful combination of its colonial architecture, natural beauties and historical monuments have made it a favorite destination for local and foreign tourists.
The imposing Sumidero Canyon and its 22 kilometers in length offer experiences for any type of traveler. You can enjoy a raft tour, surrounded by vegetation and mysterious caves, or if you prefer, experience the adrenaline of the zip line and rappel at 800 meters high. The mysticism of the Lacandon Jungle receives millions of tourists with open arms in its cozy and modern hotels.
2. Oaxaca, Oaxaca
Oaxaca is part of the select group of cities considered World Heritage of Humanity. Its volcanic stone buildings and pre-Columbian ruins amaze locals and strangers. The Oaxacan indigenous culture manifests itself in every corner of the city, giving it a colorful magical touch that invites you to explore its streets. As if that were not enough, its archaeological sites and beautiful churches are complemented by its exquisite cuisine and traditional folklore to make it a must-see destination.
3. Cabo San Lucas, Baja California Sur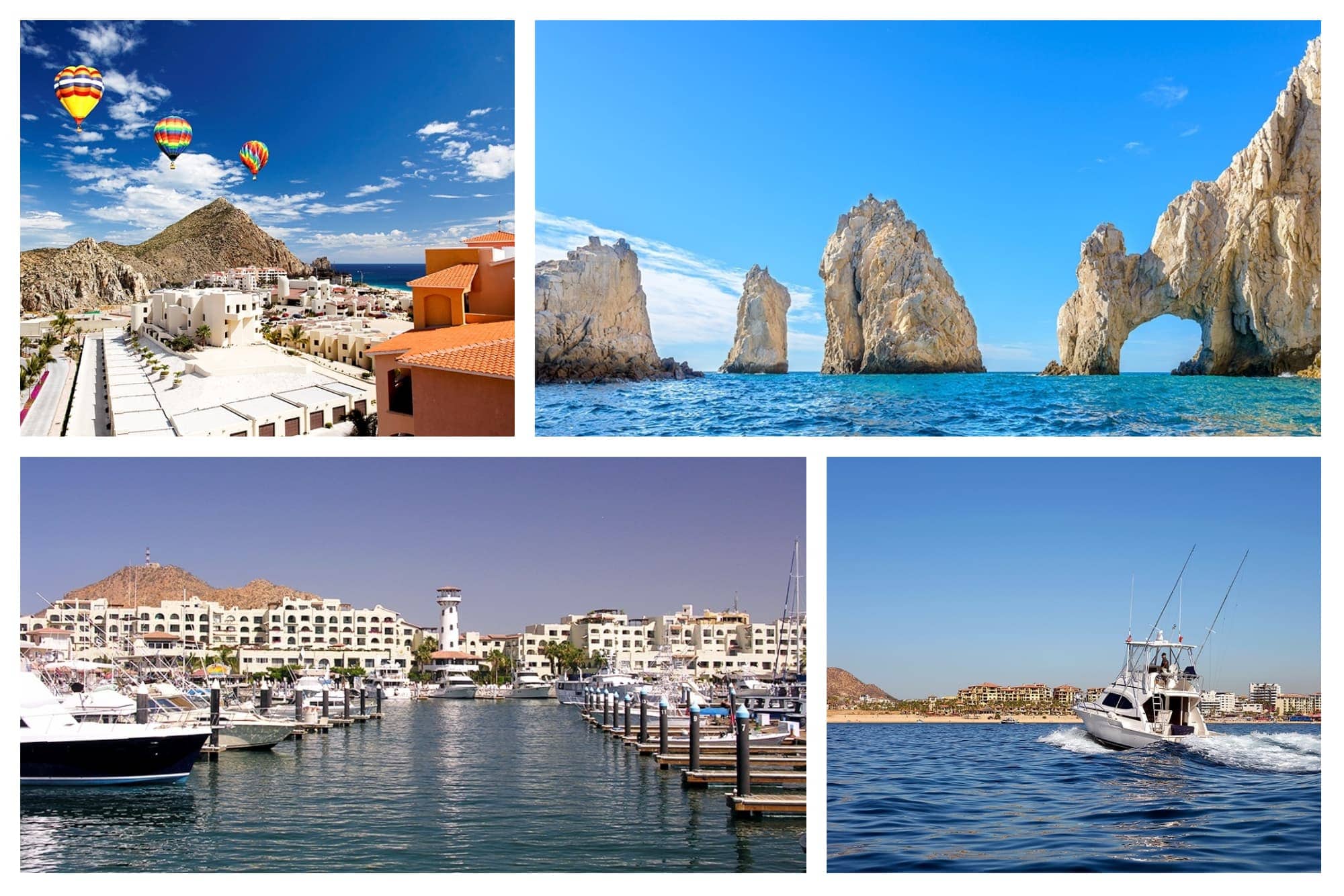 Cabo San Lucas is a world-renowned surfer's paradise that offers great adventures for lovers of water sports. Its lush marine fauna and extensive coral reefs are an open invitation for diving. While its beautiful beaches, pleasant weather and magnificent golf courses also attract tourists who prefer to relax while staying at one of its beautiful resorts.
4. Villahermosa, Tabasco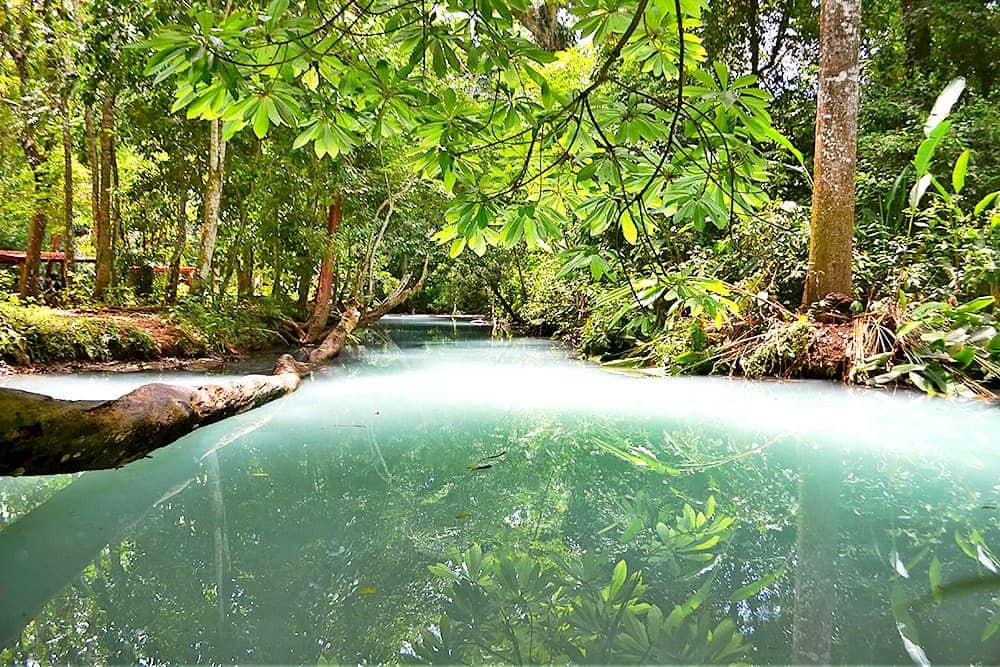 The so-called "Mexican Eden" is a city full of culture, which we can appreciate in its many museums and natural parks. The traditional Tabasco Fair held in late April and early May is an experience worthy of note. The warmth of its people, the diversity of its food and the beauty of its vegetation invite the traveler to extend their stay as much as possible.
5. Playa del Carmen, Quintana Roo
Considered by many to be the best beach in Mexico, Playa del Carmen is located in the Riviera Maya. The popular Fifth Avenue has become a hotbed of restaurants, bars and shops where it is common to find foreigners at any time of the year. Playa has become a must-see destination for those who enjoy nightlife. With more than a dozen options for all kinds of tastes, it is normal to see people walking through its streets at all hours of the night. As if that were not enough, its privileged location also invites you to explore the natural beauties that surround it. Meet the packages to Playa del Carmen .
---
6. Huatulco, Oaxaca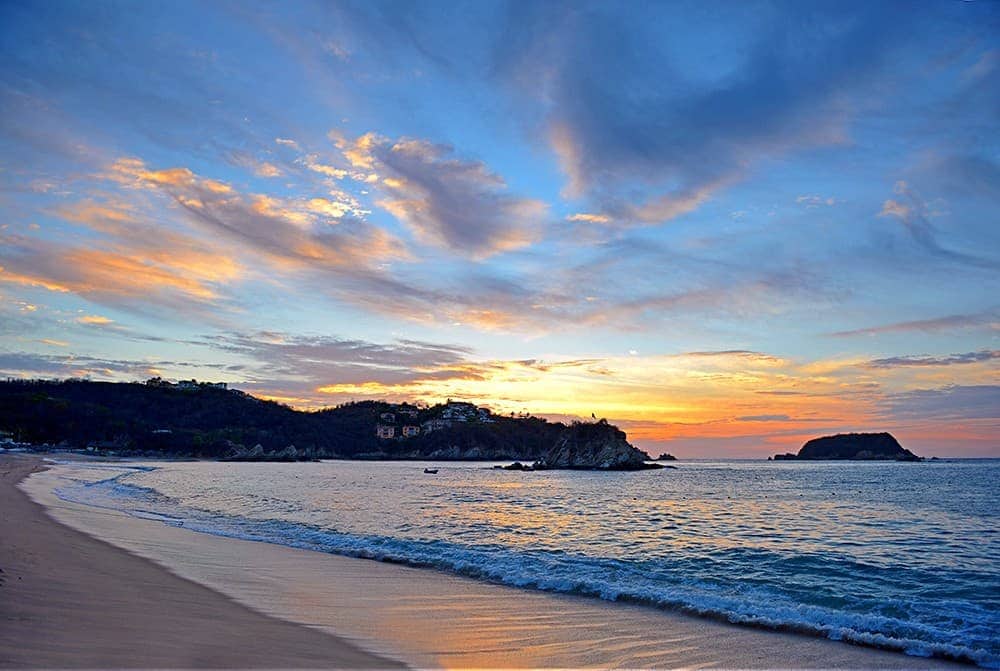 Located on the Pacific coast, Huatulco is a must-see beach destination. With the same sophistication and luxuries of other places, but without the crowds, this Oaxacan paradise is a great alternative for the traveler who likes to enjoy calm beaches, crystal clear waters and beautiful landscapes. Its historic ruins and picturesque streets sweeten the eyes of those seeking more than just a beach vacation. Furthermore, Oaxaca is home to some of the best mezcals in the world.
7. San Cristóbal de las Casas, Chiapas
San Cristóbal de las Casas is a beautiful mountainous town located in southeastern Mexico. Being mainly inhabited by indigenous communities, it offers a beautiful variety of textile products and typical crafts that manifest the traditional culture of the region. Similarly, it is known for its cathedrals, churches and temples that invite you to get lost walking its corridors. The city center also houses numerous hotels that make it easy to visit everything without walking much.
8. San Miguel de Allende, Guanajuato
San Miguel is a colonial town that looks like something out of an old novel. The Parish of San Miguel Arcángel is its best-known symbol, a spectacular construction that contrasts with the style of its surroundings. Its traditional craft market is worth exploring, as it always has real works of art waiting to be discovered. During autumn and winter, it usually receives many tourists, so it is necessary to find a hotel in San Miguel in a timely manner.
9. Querétaro, Querétaro
The Querétaro aqueduct is perhaps its best-known postcard, however, places like the Peña de Bernal are also worth visiting. The city is a colonial treasure where different ecosystems coexist. The canyons and rivers that surround it, in addition to its vineyards, have made it an increasingly popular destination in recent years. Its diverse offer of accommodation offers something for all tastes.
---
10. Chihuahua, Chihuahua
The huge murals of the Government Palace allow you to explore the historical events of Mexico that are reflected in them. Its cathedral boasts a baroque style impossible to find in other parts of northern Mexico. Its museums, particularly the Museum of the Mexican Revolution, provide a particular glimpse into the history of Mexico. Similarly, Chihuahua also has interesting alternatives for ecotourism such as the Barrancas del Cobre Adventure Park and its spectacular cable car, located near several first-class hotels.
11. Puebla, Puebla
Home to delicious traditional Mexican cuisine, Puebla has some of the most beautiful views of Popocatépetl and Iztaccihuatl.
12. Veracruz, Veracruz
The most famous and popular carnival in Mexico is celebrated in this city in early February and is a real party.
13. Zapopan, Jalisco
Thanks to its combination of classical architecture and cultural events, Zapopan has become a more modern and avant-garde version of Guadalajara.
14. Zacatecas, Zacatecas
Colonial architecture is one of the main attractions of this modern mining city.
15. Aguascalientes, Aguascalientes
The traditional San Marcos National Fair that takes place during April and May receives visitors from all over the world.
16. Guadalajara, Jalisco
It is a classic city, steeped in culture and folklore, headed by its traditional mariachis.
17. San Luis Potosí, San Luis Potosí
This old mining town has been reinvented as a colonial tourist destination characterized by its gastronomy.
18. Boca del Río, Veracruz
It is the most modern city in the state of Veracruz and where the port's nightlife is concentrated.
19. Hermosillo, Sonora
Cerro de la Campana offers a majestic panoramic view of this popular capital and the beauties it offers to the world.
20. Cancun, Quintana Roo
The most famous traditional beach destination in Mexico, known for its nightlife and natural beauties that surround it.
21. Toluca, Mexico
Climbing the Nevado de Toluca has the reward of enjoying an incomparable view of the Sun and Moon Lagoons.
22. Puerto Vallarta, Jalisco
Various hotels in Puerto Vallarta offer spectacular packages for those looking to enjoy a beach vacation.
23. Ixtapa, Guerrero
Its beautiful and relaxing beaches seduce anyone, the security and tranquility of the city make it an ideal destination.
24. Merida, Yucatan
Peaceful city located in Mayan territory, known worldwide for its archaeological ruins and delicious traditional cuisine.